Please note: We do not sell dogs over the Internet or by Phone. If you are interested in one of our dogs or puppies you must come to see it in person.
FIVE MONTH OLD SABLE MALE AVAILABLE AS PET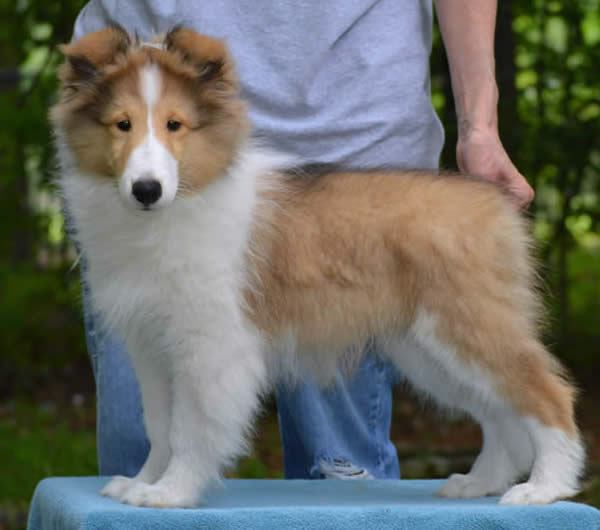 This puppy has been grown out for show, but will likely be 1/2" too tall for show. He is available as a pet, to approved home, fence preferred. He has had all shots and worming, and his eyes are vet certified normal. He is sired by a Canadian champion. He has a wonderful outgoing personality, is crate trained and working on house training.
He is currently in north Alabama, may be returning to North Carolina in October if not sold by then. His price is $1200.
Sable litter planned, due in mid-October.
There is a waiting list for this litter, so am not sure if there will be anything available.
Contact me via email or telephone if you are interested, with details about the household where the puppy would be living.
Email is wistwin@yahoo.com
Link to video on Syringe Feeding Method for Supplementing Puppies
https://www.youtube.com/watch?v=7aibJut6SsU